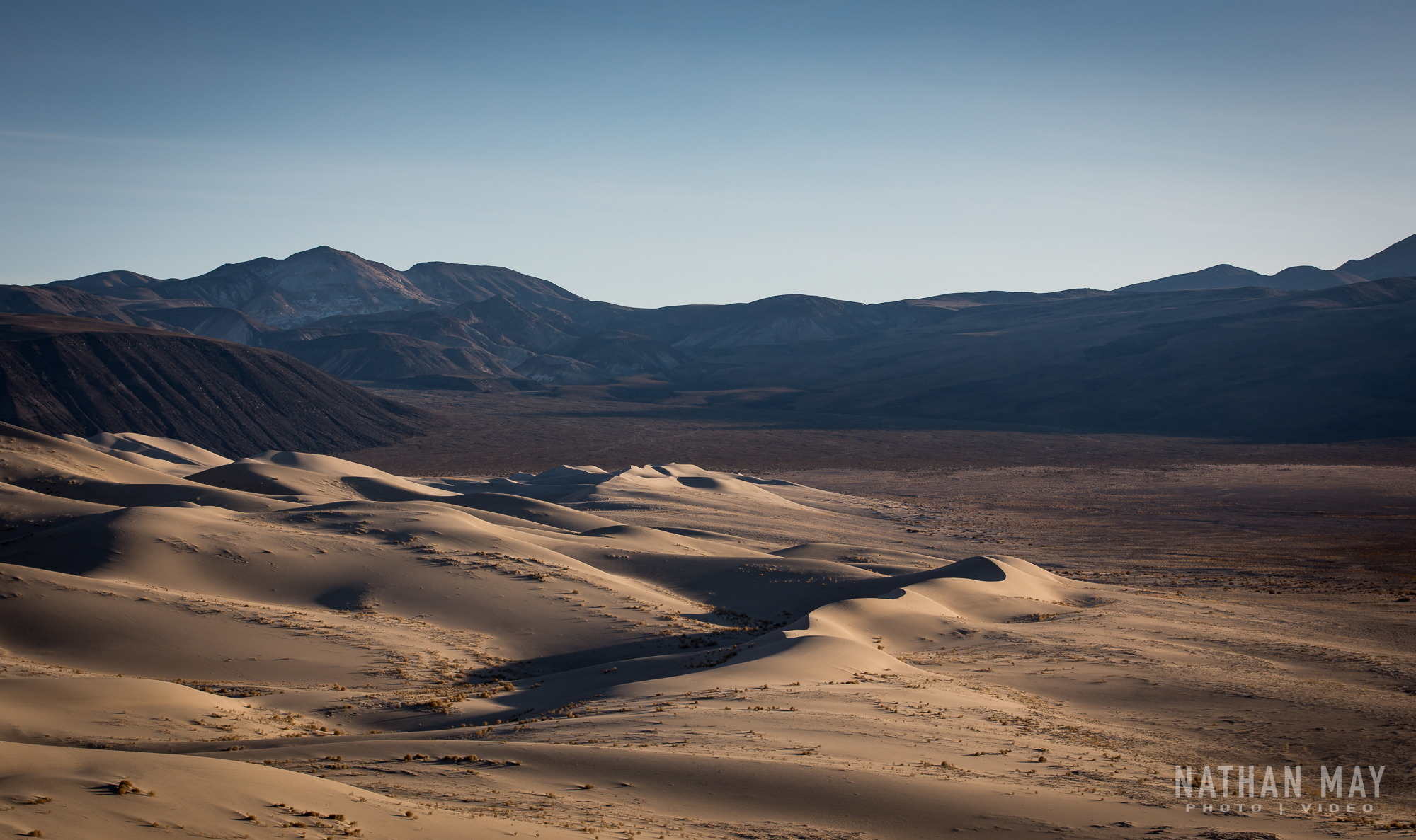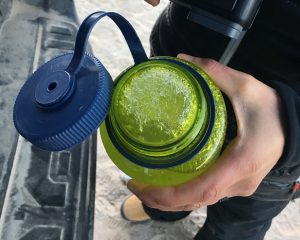 The water jug was frozen. And not the little crust of ice that forms on your water bottle kind of frozen, but frozen solid. This is a problem because I need coffee and I need it badly. The unexpectedly frigid night in the tent has brought my previously retreating cold roaring back to life. I need something warm and comforting immediately and this development does not bode well.
I am up early partly because the needs of the natural body finally outweighed the frigid cold of the high desert and partly because I want to capture that mythical first light as it graced the towering lines of the great mount of sand known as the Eureka Dunes. During drier times, these dunes are famous for their signing as explorers traipse across their faces. This has not been a dry winter and the snow covered roads we traversed on our way to the dunefield should have been a clue as to the temperatures we could expect.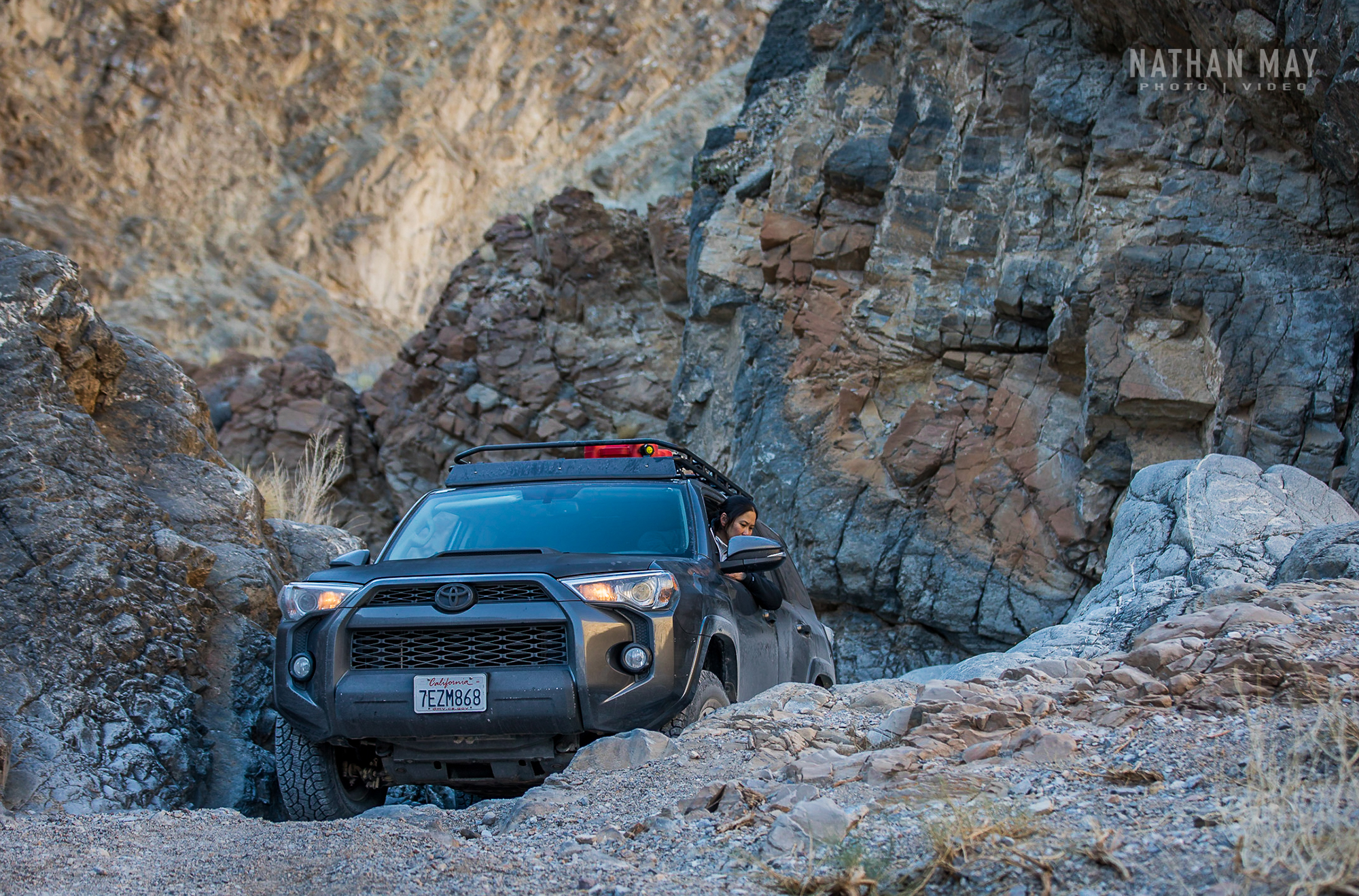 We arrived at the North End of the great desert depression known as Death Valley just in time to catch the golden light for which it is famous and makes it such an alluring mistress to many a would-be photographer. Our plan was to explore the lesser traveled fringes of the park starting at Eureka Dunes and travel through the high desert backcountry to Saline Valley and their hot springs. Look for a place to camp and then head up to Racetrack Playa to see the famous racing stones. Our route would take us overland some 40 miles along a terrible corded out road and down into the valley proper. Our goal was to check out the main parts of the park and get out before the great tourist masses descend for the New Years holiday.